Welcome to San Francisco Herbalist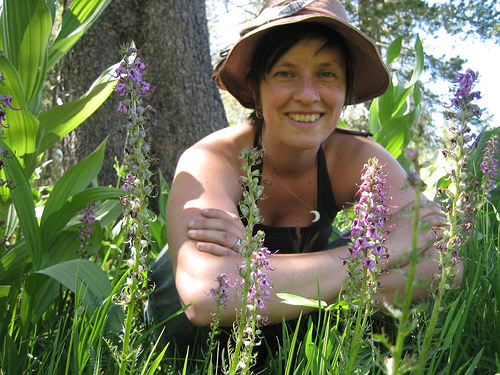 Clinical Practice ENDS JUNE 2017
I am thrilled to announce that I have been accepted into UCSF's Masters Entry Nursing Program, which will allow me to expand my learning and apply it with what I love to do. However, sadly and with so many mixed emotions, this means in the meantime that I will stop doing my life's work of being an herbalist. It has been an amazing decade of learning, healing, and caring for all of you. I look forward to serving you in the future as your primary care provider as a Family Nurse Practitioner with an integrative practice as a Registered Herbalist.
My product line Herban Elixirs will be continued by my colleague Mar Ruggeri. You can still order on my SHOP page via Etsy
or EMAIL
herbanelixirs@gmail.com
For a list of retail locations that carry Herban Elixirs please go to my SHOP page.
For a list of herbal and bodywork practitioners please see my SERVICES page.
Holistic Herbal Medicine
Holistic Medicine means taking into account the mental, physical, emotional, and spiritual components of our bodies and illnesses. That is why Kara offers Herbal and Nutritional consultations, Ayurvedic Lymphatic Massage, and Pulse, tongue and facial diagnosis for clients. All bodywork is accompanied by a consultation to have the maximum therapeutic benefit.
Throughout history cultures rely on plants as the foundation for health and medicine. According to the World Health Organization, 82% of the world's population still depends on herbal medicine to meet basic health care needs. As Americans, we are in the minority of the peoples of the world who rely on the Western Medical Model of pharmaceuticals. We return to our ancestral roots and rejoin the world's populous by using herbs as food and medicine.  We take back our health and our own power of healing by educating ourselves on healthy food and lifestyle choices.
Plant medicines allow the body to maintain health as well as return to dynamic equilibrium. It is not a static perfection that we are after, but the ever consciously changing shifts that bring us closer to balanced wellness. Herbs tone the body's ability to respond to stress and illness to be proactive and preventive in our process of health and healing.
Western Herbalism
Western Herbalism offers support for most general health complaints and encourages holistic healthy living with lifestyle and nutritional suggestions. This includes support for:
Anxiety and Depression
Stress
colds and flus
asthma
hay fever/ allergies
musculo-skeletal injuries
bloodsugar regulation
migraines
Food intolerances
thyroid disorders
emotional balancing
insomnia
high cholesterol and blood pressure
cancer support
sexual/reproductive health
hormone balance
Philosophy
Kara supports local farmers, community health, and respect for the earth. All herbs are organically grown or ethically harvested from the wild. Alcohol-based tinctures are made from biodynamically-grown organic grapes or cane.
Kara states:
I am a clinical herbalist making extracts from local organic and wild crafted plants. My medicine and practice are centered around respect for the plant allies and connecting them to the people that they serve. As a teacher my goals are to inspire empowered self/healthcare of body, mind and spirit, keeping in mind anti-oppression work and collective liberation as underlying themes of access to medicine.
My practice for the past 10 years has focused on Queer and Trans health. I teach classes on incorporating herbal allies into our daily chaotic stressful modern lives. Part of my social justice work entails working in free or low-income clinics and making my medicine as affordable and accessible as possible. I believe healing with herbs has the radical potential to change the world of access and privilege within medicine and this is rooted in the belief that healing ourselves is inseparable from healing our communities and the planet.